Updated Thursday, January 10, 2013 :: Views (11738)
A great way to add flare to your home is to introduce splashes of wallpaper...below are a few ways to do it. I've included pictures below to demonstrate these ideas. Go to styleathome.com for more decorating tips and ideas.
Closets
A closet backed with a bold printed wallpaper is a secret surprise just waiting to be revealed. Careful, though – contrasted with crisp white walls and trim, the look is so pretty you'll never want to put anything in it!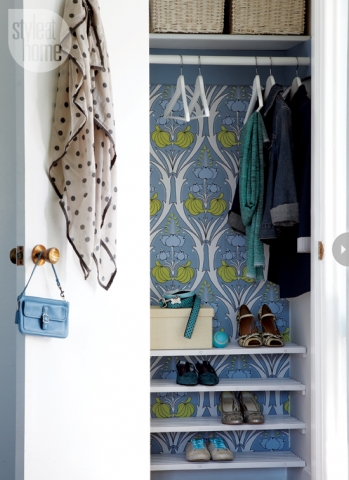 Dramatic door
The plain panel on a closet door becomes an art installation with a nature-inspired paper mounted in the recess. We love the verticality of the pattern, which makes the door and, by extension, the room seem taller.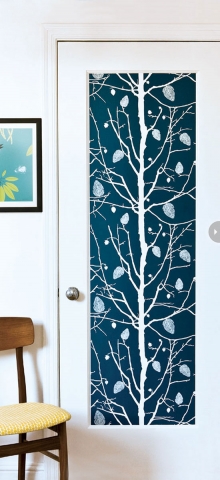 Smart steps
Think beyond the paint can and give stair risers a dose of extra flair with a favourite paper. This low-commitment wallpapered staircase project draws the eye up the stairway and makes a great impression on guests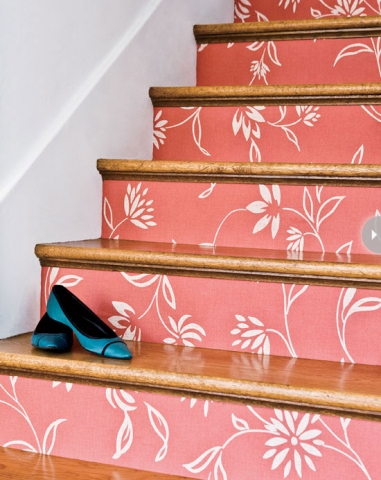 Fabulous frames
When your favourite wallpaper scraps are too lovely to be stashed away in a box, frame papers to create a gallery wall – just be sure to keep the frames and mats simple to allow the colours and prints to shine. Ikea is a great place to find inexpensive wall frames.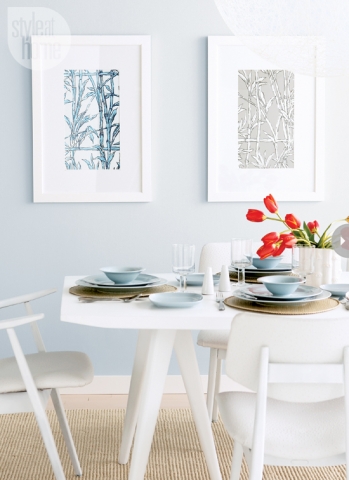 Bold backing
A storage niche with open shelves gets an inspired update thanks to a sophisticated trellis-print wallpaper. Though the pattern is busy, the white and grey palette creates a neutral backdrop for displaying everything from books to bouquets.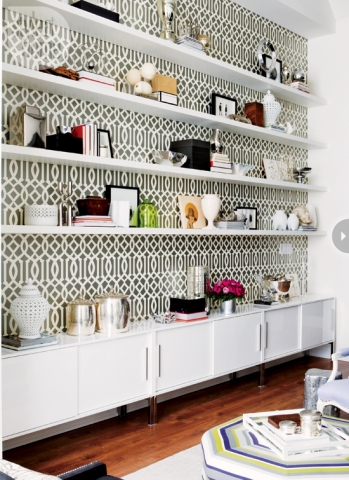 Tempting table
When placed under glass, large wallpaper remnants make for a low-maintenance "tablecloth" that can be easily changed out to suit the occasion or colour palette. And because it won't stain or wrinkle, this idea works well for families with young kids prone to spills.